Partnership

Support the Trails with Partnership
---
We are a non-for-profit volunteer operated association with the mission of protecting, creating, and maintaining the trails of Canmore and surrounding area. Simply put, we love biking. Our membership rides because its good for their soul, they ride for the post rip high five, they ride for the challenge, they ride for fun. Whether they are a little grom, an adaptive shredder, a rad dad, or a dirt queen we advocate for their fun on two wheels.
Our work goals encompass long-term sustainability, while focusing on environmental sensitivity, as well as community engagement and partnerships.
Explore our partnership options to get involved. You have an idea or unique way to support CAMBA that we have not offered, then let's chat…
Inquire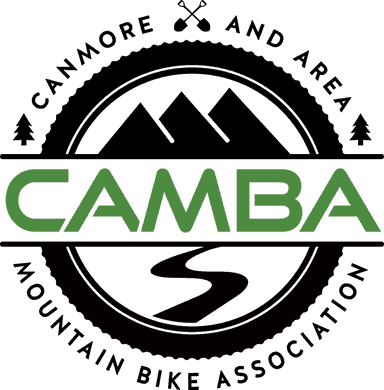 CAMBA partnership packages come in all shapes and sizes. All packages come with a number of memberships and various levels of benefits.
The green partnership is our entry level package. Just like a green trail it flows nice and easy with no worries. It comes with the following benefits:
Logo and link on our website
The blue partnership is our intermediate level package for those looking to up their game. Just like a blue trail it's all fun without over committing.
Logo and link on our website
2 dedicated social media posts
The black partnership makes you a serious trail boss. Just like a black trail it's so worth it.
Logo and link on our website
Logo and link in quarterly newsletter
4 dedicated social media posts
1 dedicated team building trail day
Exclusive access to our digital Apple/Google membership cards with geolocation
Our highest level of corporate partnership. Enough said.
Logo and link on our website
Logo and link in quarterly newsletter
4 dedicated social media posts
1 dedicated team building trail day
CAMBA logo on your website
3 passes to a CAMBA social event
Exclusive access to our digital Apple/Google membership cards with geolocation
Trail specific sponsorship including logo on trail signage and Trailforks page